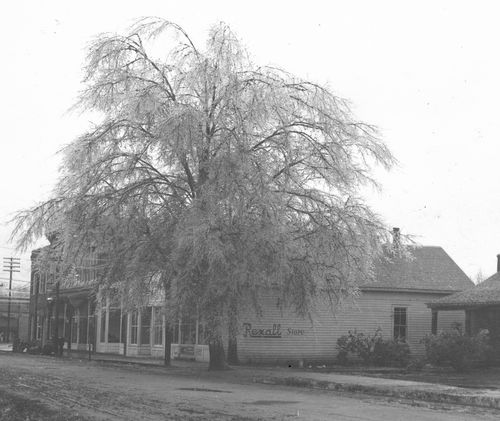 Four generations of the McNeill family have dedicated their lives to the art of pharmacy and healthcare for more than 100 years in Whiteville and throughout southeastern North Carolina.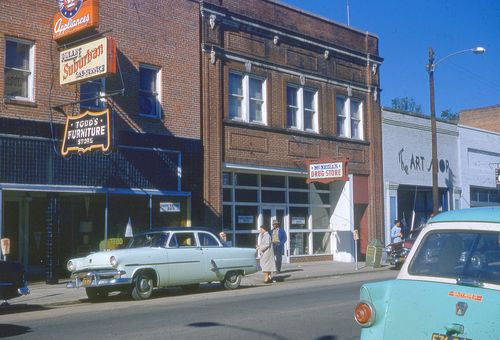 Brothers John A. and Ben McNeill began the family tradition after graduating in the late 1860's from the Edinburgh School of Medicine in Raeford, the first medical school in the state. After graduation, the brothers moved to Hope Mills to set up their medical practice. To better serve their patients, John and Ben studied pharmacy, and in 1875, began compounding and dispensing their own medicines. During this time, John married Janie Cameron and they had one son, George Raymond McNeill.
In 1886, John and Ben McNeill moved their practice to Brunswick County. A newspaper ad placed by Dr W. W. Crowell in 1900 announcing his medical practice and building for sale in Vineland, now known as Whiteville, attracted their attention.
Seeing a good opportunity to grow, the brothers purchased Dr. Crowell's business and packed up their pharmacy equipment for shipment by schooner to Wilmington and then by train to Whiteville. Unfortunately, all their personal belongings, medical diplomas, and drug store fixtures were lost when the schooner sank in a storm at Lockwood Folly. Soon after this loss, Ben pursued an interest in politics and died in 1901 of a heart attack on the floor of the North Carolina General assembly.
Undaunted by tragedy, Dr. John opened his medical practice on Madison Street in Whiteville and built J.A. McNeill and Son Pharmacy next door for his son, George, a graduate of Page's School of Pharmacy in Raleigh. Little did he know the business would become North Carolina's oldest family-owned pharmacy.
George McNeill married Lydia Russell from Onslow County in 1916, and in 1918, Dr. John passed. George and Lydia had four children, Beulah, John (Johnny), Charles, and Hector.
Ahead of her time, Lydia graduated from Smithdale College in Richmond, V.A., with a business degree and moved to Whiteville in 1905 to keep books for the Bank of Whiteville. After her marriage to George, she began keeping books for the drug store, a job she enjoyed until the age of 90. She is quoted in a newspaper article by Faith Hills about her career, "I've enjoyed my business life, and it seems to agree with me."
George and Lydia's son, Johnny carried on the family tradition and graduated from UNC-Chapel Hill in 1940 with a Pharmacy degree. He delayed starting his career as a pharmacist to serve as a line officer in the U. S. Navy in the South Pacific during World War II. Upon his safe return from the war, Johnny took over J. A. McNeill and Son Pharmacy.
After settling into the business, Johnny married Margaret Powell, and they had six children, John Jr. (Sandy), Ronald (Ronnie), George, Mary, Jim and Jane. Sandy and Mary earned Pharmacy degrees from UNC-Chapel Hill and returned to Whiteville to join the family business.
In 1981, Johnny proudly changed the business name to J. A. McNeill Sons and Daughter Pharmacy. Sandy started his own pharmacy in Tabor City, but sold the business to join the growing trend of retirement home living. He introduced to the drug store business the concept of home health care by offering hospital beds and medical equipment to customers.
Sandy grew the home health care business into a company he named Liberty Healthcare in dedication to his father's Naval service in World War II. Sandy, Ronnie, George, Mary, Jim and Jane have worked in the family business and contributed greatly to its success and longevity.
As the business grew, the drug store moved in December 1988 from downtown Whiteville, home since 1918, to its present location in McNeill Plaza on Jefferson Street near Columbus Regional Healthcare.
Overcoming adversity and having a steadfast dedication to family, community and comprehensive health care, the pharmacy created by brothers Dr. John A. and Dr. Ben McNeill in 1875 has grown into a family-owned health care business recognized nationwide for customer service, quality care and innovation.